Diesel Flow to Europe to Cap Winter Price Surge: Energy Markets
Because the markets used to be isolated, the lack of links between neighbouring countries makes it difficult to tackle situations of over or undersupply, which if properly handled, could lead to lower energy prices for industry. Fifteen national markets will from November 26 be able to use interconnectors across borders more effectively once so-called market coupling starts in the North-Western Europe (NWE) market region. It will allow traders to buy and sell available power capacity more easily across borders and according to supply and demand pricing signals. "The harmonisation of trading rules is one of the core tasks for the creation of an efficient pan-European power market," said Jean-Francois Conil-Lacoste, chairman of Paris-based EPEX Spot, one of four exchanges in the project. Norwegian grid firm Statnett issued figures showing NWE will account for 2,300 terawatt hours (TWh) per year compared with total European consumption of around 3,200 TWh. The NWE initiative was originally made up of France, Germany/Austria and the Benelux countries (Belgium, Netherlands, Luxembourg), but has been widened to Britain, the Nordic countries (Denmark, Sweden, Norway and Finland), the Baltics (Lithuania, Latvia and Estonia), as well as Poland. Apart from power exchanges, the move also includes 13 transmission system operators (TSOs) and their cross border power links, working together by agreeing a central formula to combine trading and the transport of electricity. While much of continental Europe is set to benefit broadly from the move, analysts say Britain – which is linked to the Netherlands and France by cable – stands less to gain. "Price differentials will likely remain in place because Britain is quite isolated and there is little scope to fill the cables even more," said Peter Osbaldstone, analyst at energy research and consultancy Wood Mackenzie. British wholesale power prices are 5-10 euros per megawatt hour (MWh) above those in the Netherlands because of the UK's higher exposure to expensive gas generation and limited interconnector capacity. PUZZLE COMES TOGETHER Market coupling mandates that capacities are used efficiently so that supply and demand fundamentals can rule across different national power markets, enabling traders to work under a joint set of rules. "Market participants trading on a power exchange will… benefit from broader offer and demand across borders," said Wolfram Vogel, spokesman for EPEX Spot. This means that exchange prices emerging from the process will see a higher price convergence across Europe, making the market more efficient and liquid, and reducing costs for industries operating across Europe.
US shale revolution leaving Europe in the cold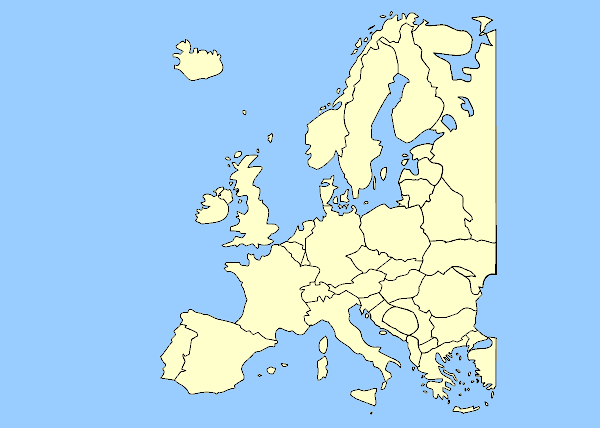 A jump in European demand may entice local refiners to boost output, limiting imports from the U.S., Vienna-based researcher JBC Energy GmbH said in an Oct. 7 note. Low Inventories Inventories of gasoil, including heating oil and diesel, in independent storage in Europes oil trading hub of Amsterdam-Rotterdam-Antwerp dropped to 2.01 million tons for the week to Oct. 3, the lowest for this time of year since at least 2007, according to PJK International BV, a Netherlands-based researcher. The winter diesel market in Europe could be quite good as an export destination based on current stockpiles, Reliance Chief Executive Officer Tony Fountain said at a conference in London on Oct. 2. Mumbai-based Reliance operates the worlds largest refining complex. Refiners in the region arent likely to boost processing following seasonal maintenance because ample diesel imports are set to cap their profit margins, Gemma Parker, an analyst at Facts Global Energy in London, said by phone Sept. 27. Europe is idling as much as 1.2 million barrels a day, or 8 percent of its refining capacity, for maintenance in September and October, according to the Paris-based IEA. Indian Influx Exports from India climbed in August to the most in 10 months, also the highest level for this time of the year since at least 2004, according to data from the countrys Ministry of Petroleum and Natural Gas. Domestic consumption was lower than expected in India, as the currency in the worlds second most-populous nation lost almost one-third of its value against the dollar in the four months through the end of August, while its refining output continued to grow, according to the IEA.
"I don't think the U.K. is anywhere near catching up with the U.S.," David Thomas, lead oil & gas analyst at Credit Suisse told CNBC on Wednesday. "You have to look at how much volume is currently being produced by the U.S., and the fact that it's easy for the U.S. to carry on with its shale production." While the exploration and production of shale gas — an increasingly important source of cheap natural gas — was underpinned by a supportive political and legal regime in the U.S, such support was lacking in the U.K. and Europe, Thomas said. The U.S. has embraced shale gas production whole-heartedly, leading to a fall in domestic gas prices and making it possible that the country could achieve energy independence in oil and gas by 2035, according to the International Energy Agency. But the 27-nation European Union has been slower to explore the possibilities presented by the controversial energy supply. ) EU policymakers are set to decide by the end of the year whether strict regulation of the industry is required. Opponents of shale gas exploration in Europe say existing environmental law is inadequate for the potential risks involved in the extraction process — the hydraulic fracturing for the gas known as "fracking." Reflecting public anxiety over fracking in the U.K., protests have been staged at a site where test drilling was being carried out by energy firm Cuadrilla. government is keen to explore shale gas as an alternative domestic energy supply, however, and on Tuesday the country's Economics Affairs Committee held its first session hearing evidence from experts on shale gas and the possible impact of its extraction.